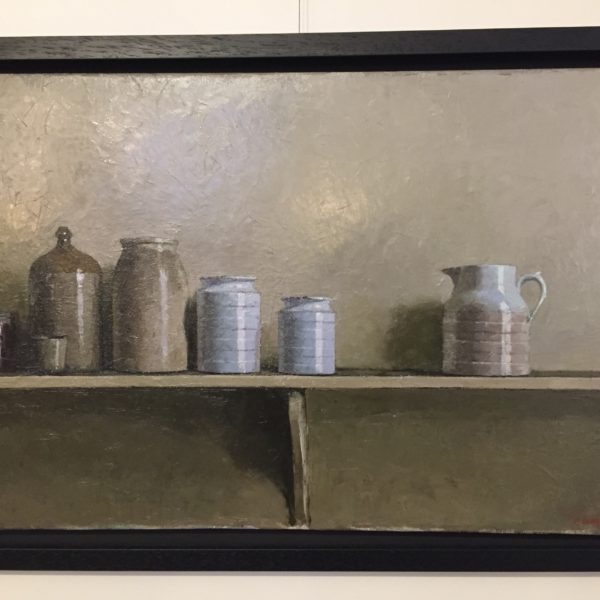 Richard Combes, Still life with Jugs- $5600.00
Oil on Canvas
H 16″ X W 24″
Richard was born in Manchester, England and studied architecture at the University of Liverpool. He worked as an architect in the U.K. before moving to New York City to earn his master's degree in painting at the New York Academy of Art. Based in New York, he divides his time between the U.S. and U.K.
Through his meticulous rendering of detail and dramatic use of perspective and colour, Combes explores the relationship between architecture and the human form, transforming everyday objects and situations into extraordinary images that are absorbing and often haunting.
Combes was elected a full member of the Royal Institute of Oil Painters (ROI) in 2004. His work has been exhibited internationally at the National Portrait Gallery and Mall Galleries in London, and Gallery Henoch in New York City, among others. He also has numerous works in private collections, including those of Barbara Streisand, John Major, Jeffrey Epstein and Sir Andrew Buchanan, Lord Lieutenant of Nottinghamshire.