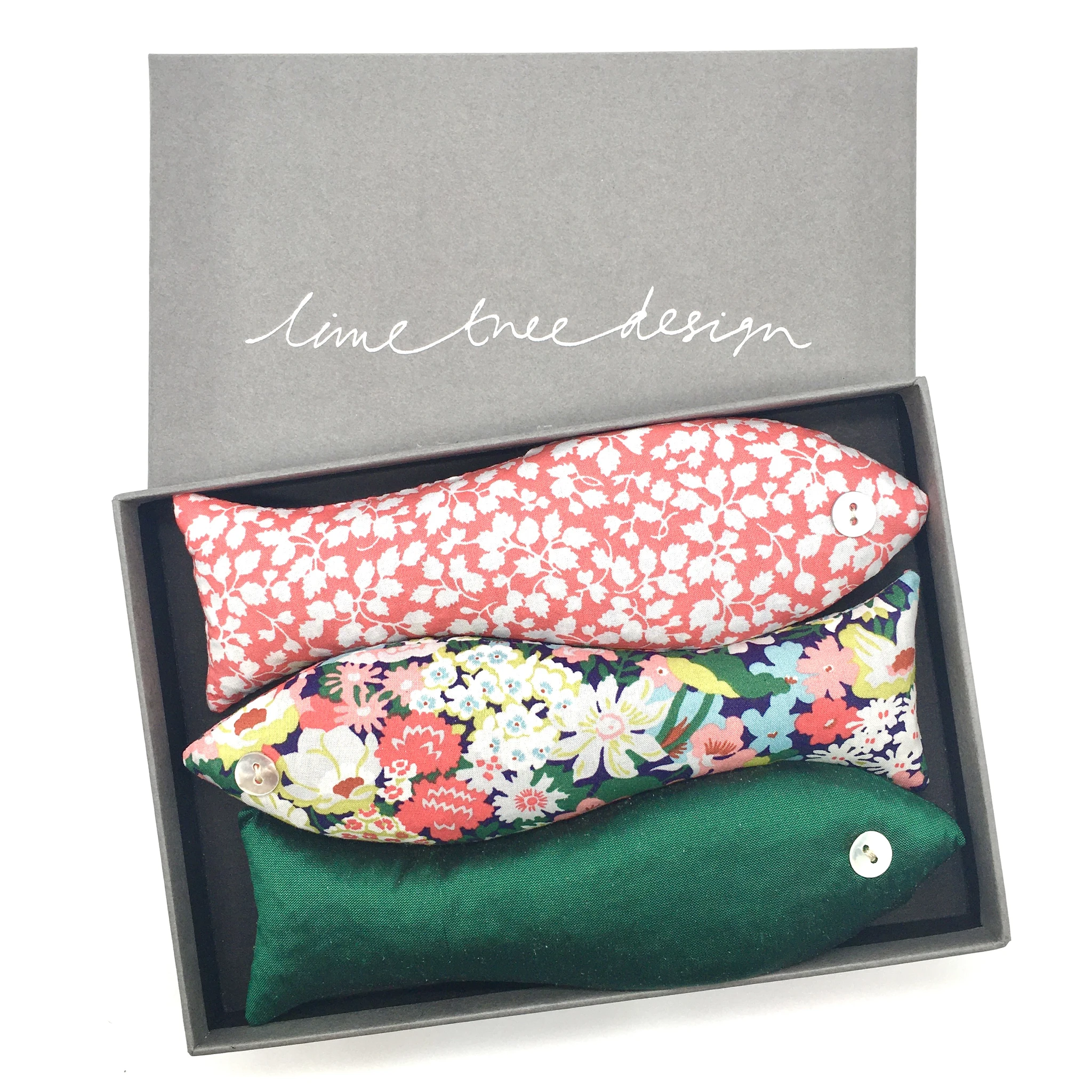 Lavender Sardines – BLT Box of 3 – $42.00
A box of 3 handmade lavender fish drawer scenters. These beautiful fish are made in a Nottinghamshire studio with a mix of Liberty Tana Lawn fabric and silk dupioni and filled with fragrant French lavender. Each sardine has a button eye.
Lavender has long been used to scent drawers and linen cupboards and is the traditional remedy to keep the moths at bay. It is also supposed to help you sleep.
These make a wonderful hostess present or indeed for anyone who loves lavender. The drawer scenters come in a presentation box.
Each fish measures approx 15.5cm x 4.5cm. Box measures 17 x 11.5 x 2.5cm.