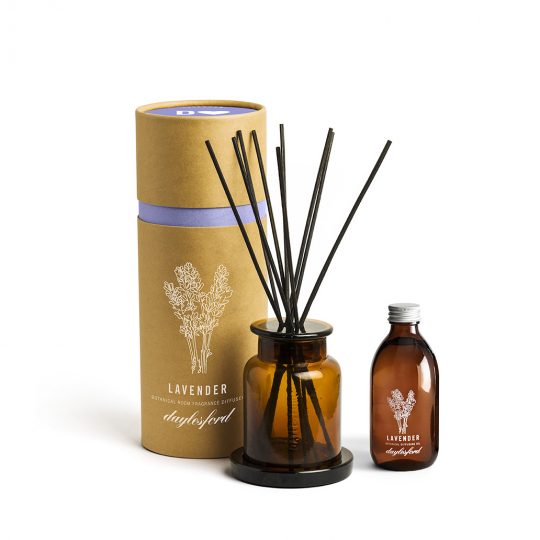 Lavender Diffuser Gift Set- $80.00
This lavender diffuser gift set includes rattan reeds, hand blown glass bottle, a lid and coaster. The diffuser oil is made from glycerine, a naturally renewable resource. Daylesford's fragrances include essential oils distilled from plants.
Use a cloth to protect all surfaces that may be damaged by liquid and always place the glass bottle on the glass coaster.
Size: 250ml
Made in the UK