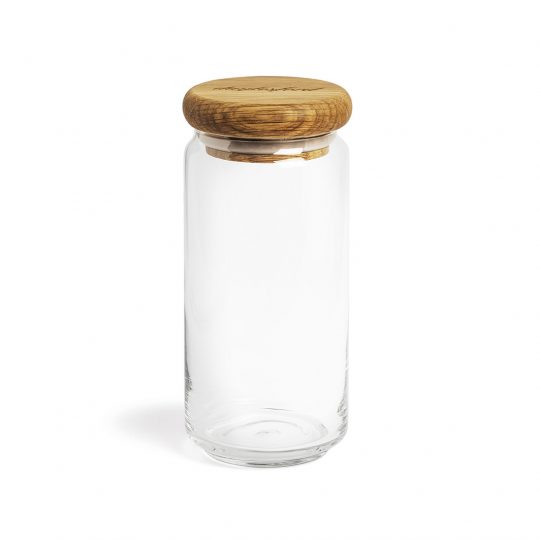 Henry Storage Jar 1000 ml – $60.00
Daylesford's multi purpose glass storage jars made from glass and FSC oak were exclusively designed in house at Daylesford. This high quality collection turns the eternal problem of storage into decoration.
9cm x 20cm
Hand wash only, dry with a cloth and leave to air dry.